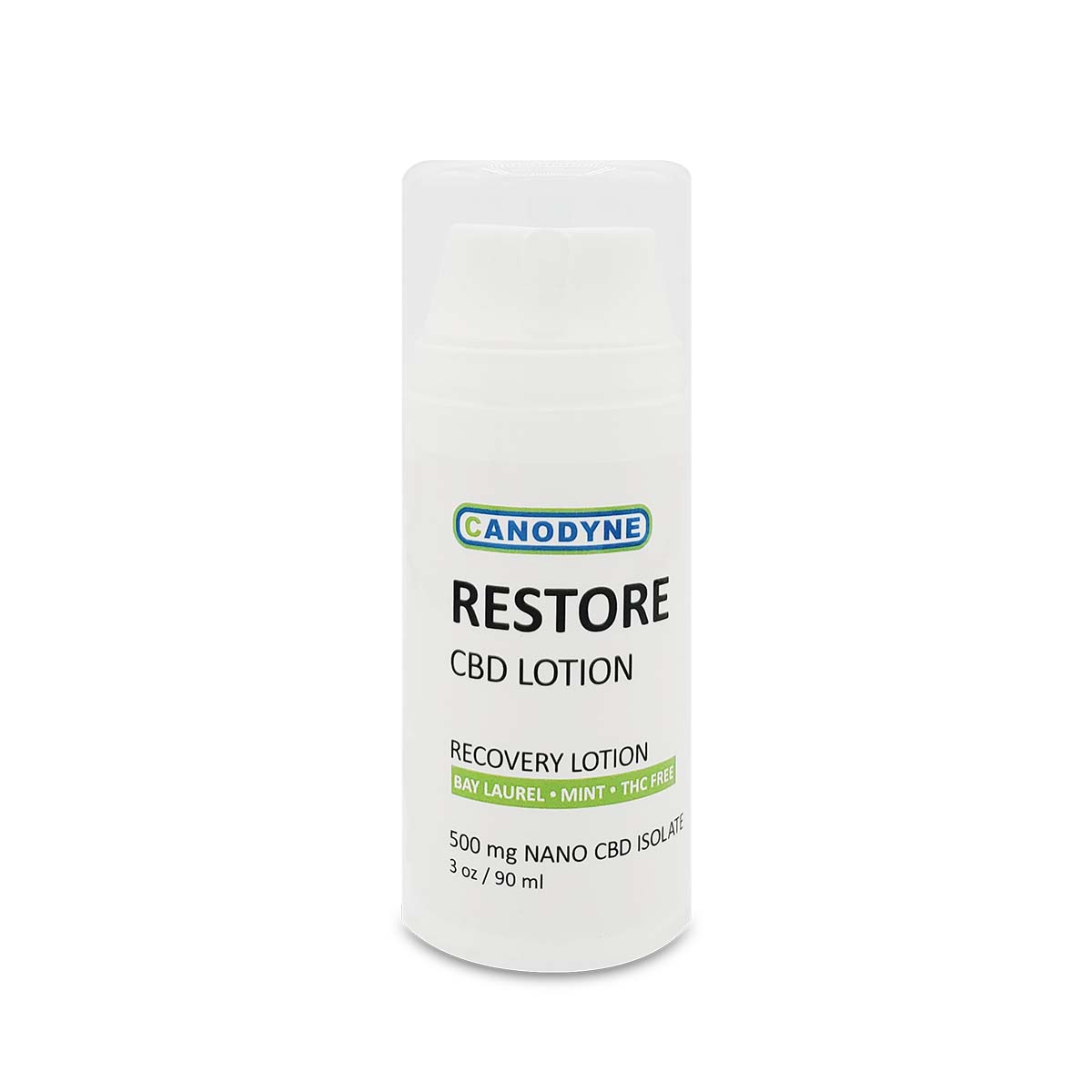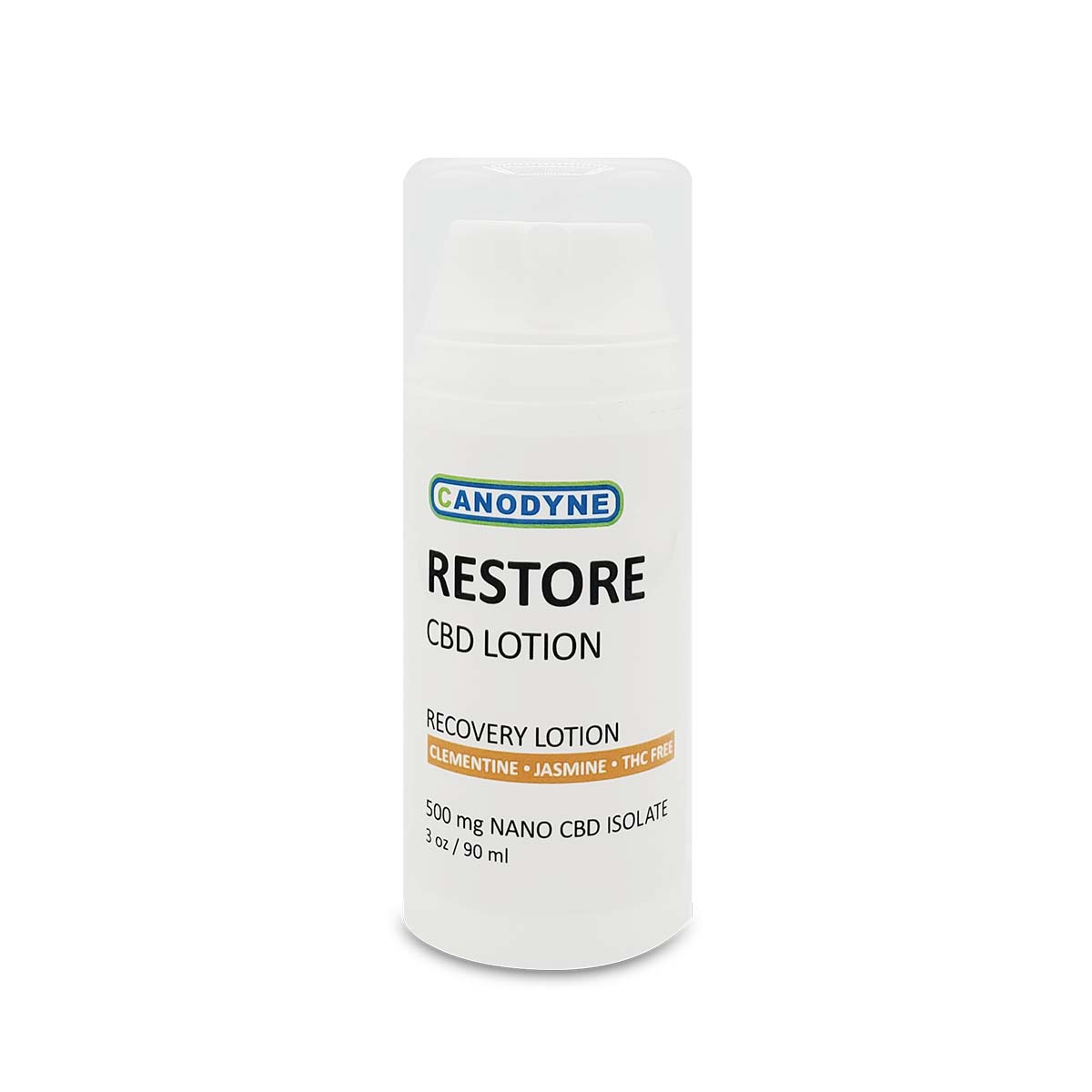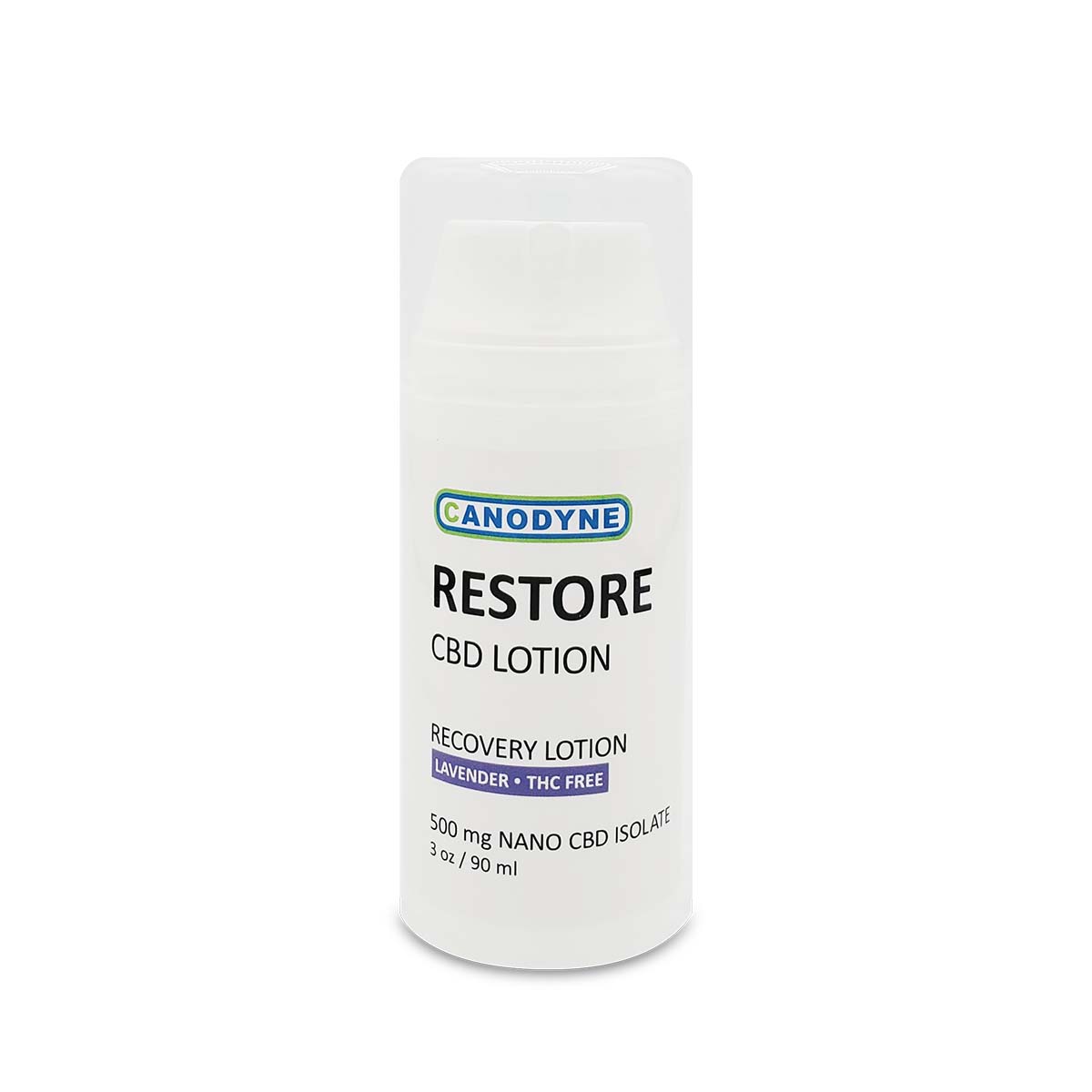 Restore CBD Lotion
Scent:
CLEMINTINE + JASMINE
Harnessing the power of nanotechnology, Canodyne Restore CBD Lotion penetrates deep into the skin's surface for powerful nourishment and healing. With 500mg of Nano CBD isolate and a boost of essential oils, Restore CBD Lotion replenishes your body's natural moisture balance. Just one application immediately delivers soothing relief—and unlike most lotions, our cream won't leave your skin feeling sticky.
Non-greasy formula

All-day hydration and relief

100% THC-free Nano CBD Isolate

Up to 10x better absorption than traditional CBD

3 Varieties: Lavender, Bay Laurel & Mint, Clementine & Jasmine
Suggested Use: Massage into the skin thoroughly for all-day hydration and relief. Reapply as needed.
Add text about your shipping policy
Add text about your shipping policy
Add text about your product warranty
Add text about your product warranty
Add text about your payment
Add text about your payment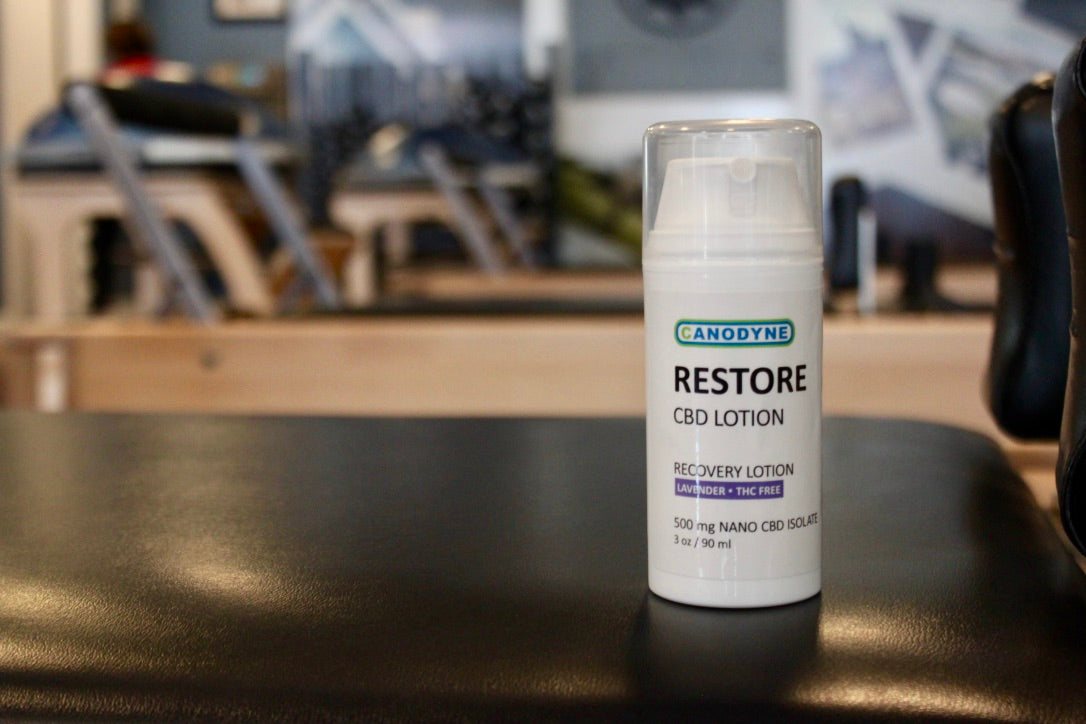 Nano CBD & Essential Oils = Nourishment from the Outside In
Our Restore CBD Lotion combines a unique blend of essential oils and Nano CBD, designed to support the body's natural regenerative processes. Nano-emulsified for increased absorption, our formula penetrates deep into your surface cells to hydrate and restore your skin's natural moisture balance.
CBD lotion is a topical formulation that gives you many of the benefits of CBD without any psychoactive effects. It's good for healing damage and inflammation of the skin while restoring its natural protective barrier. CBD lotion offers targeted relief from a range of external conditions, including cutaneous dryness and itching.
Nano encapsulated CBD technology breaks down traditional CBD molecules, resulting in enhanced bio-absorption of CBD. This allows your body to absorb more cannabinoids. The result is a faster, stronger response from your endocannabinoid system and an increase in the overall effectiveness of CBD.
Yes! CBD topicals penetrate the skin to activate the body's internal endocannabinoid system. This system regulates many functions in your body, including sleep, appetite, immunity, and inflammation response.
According to research, CBD has anti-inflammatory properties and may help ease the symptoms of some skin conditions. While more research is needed, there are promising early results that show CBD may be effective in treating acne, psoriasis, dermatitis, and eczema.
Can I use CBD lotion and oral CBD products together?
CBD lotion has a thinner consistency, which provides more even CBD absorption through the skin's layers. It also absorbs more quickly than cream and doesn't leave behind a greasy residue.