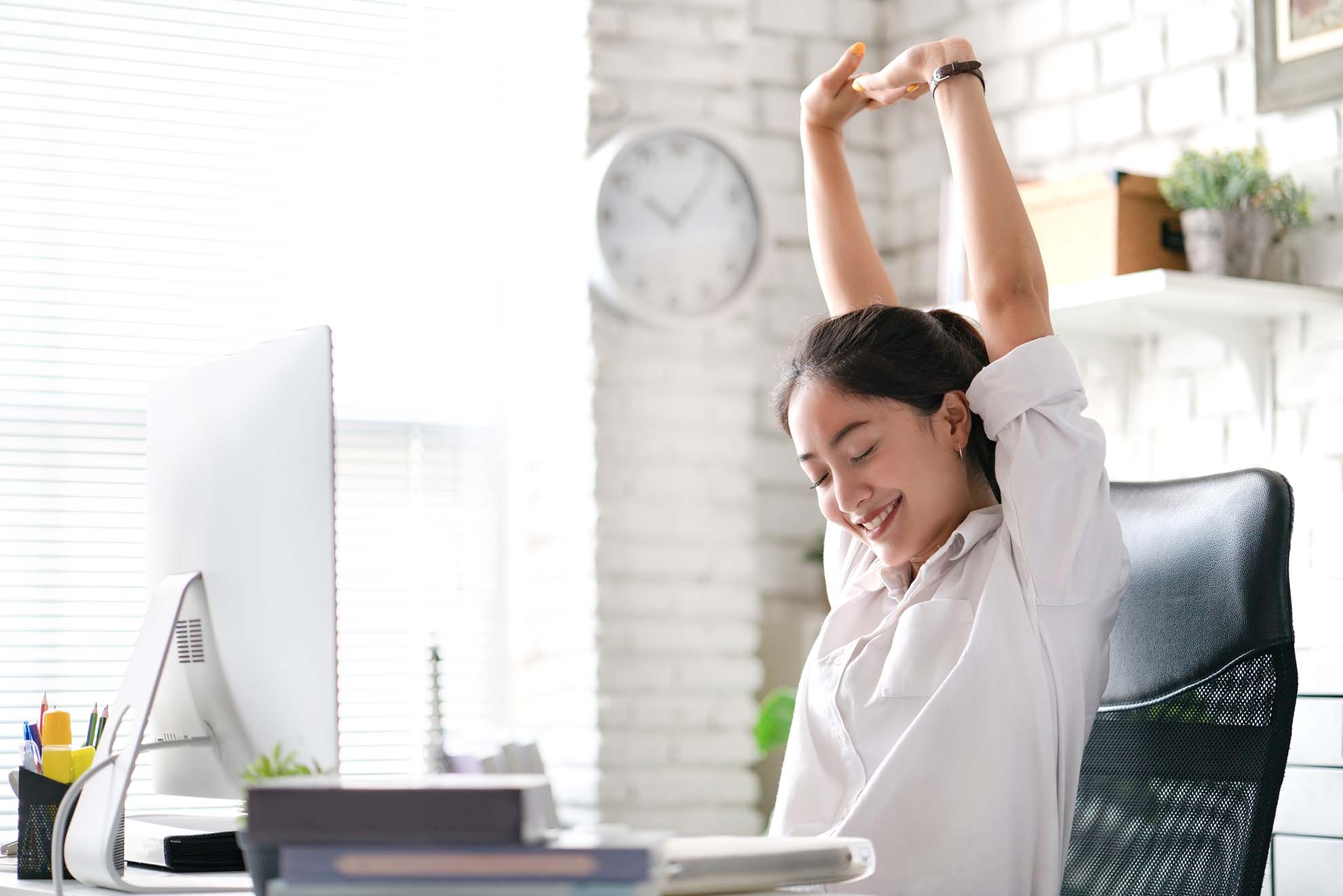 Perhaps most exciting is how CBD operates within the body's endocannabinoid system (ECS) to help maintain homeostasis. This natural system, which all mammals possess, regulates your mood, appetite, sleep patterns, immune response, and pain perception.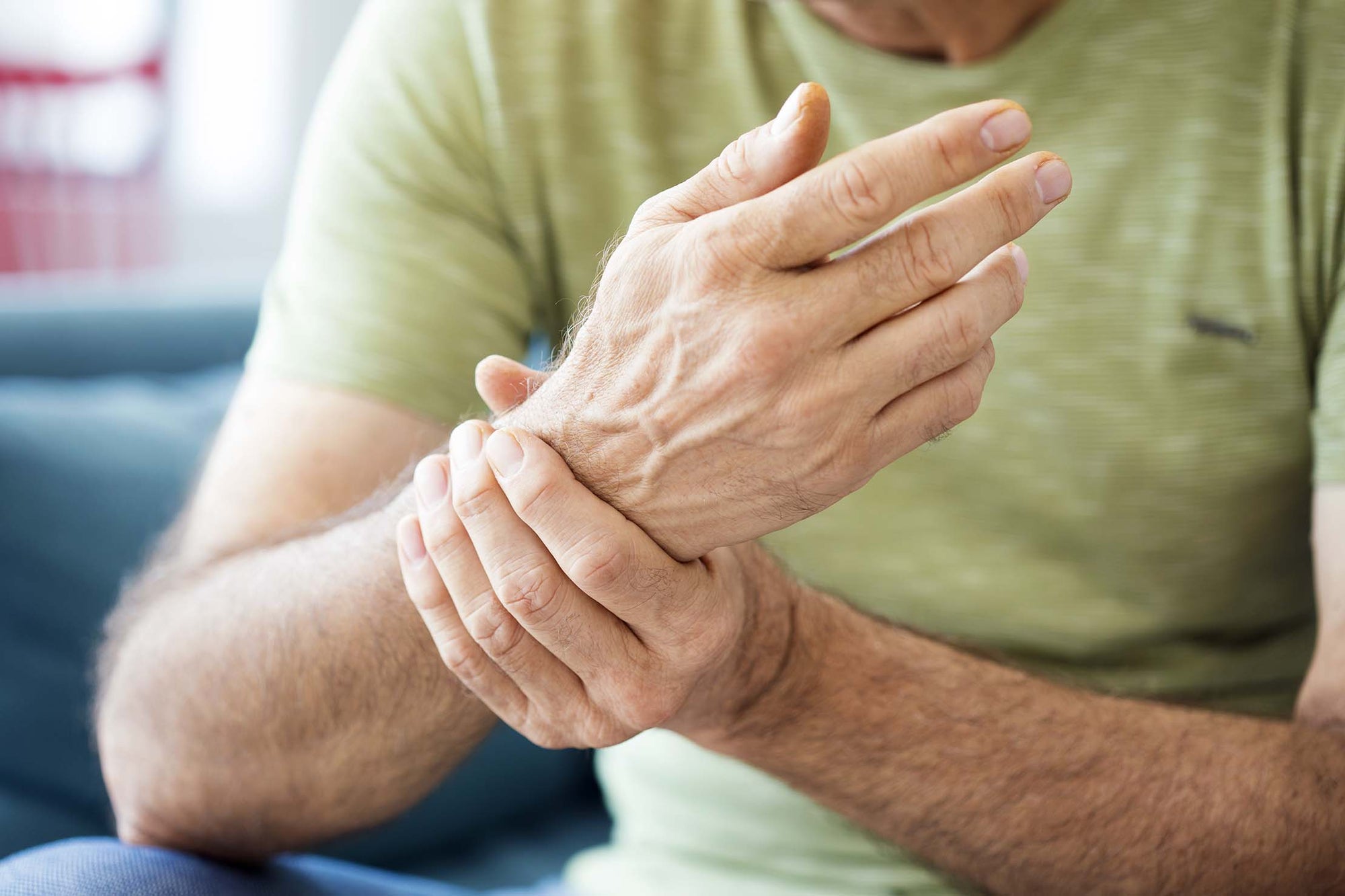 CBD has shown promising results when used for pain management. One of the most exciting things about CBD is its ability to relieve inflammation, which helps with pain perception. For many, chronic pain affects every aspect of daily life. CBD can help relieve the intensity of chronic pain by increasing your body's natural supply of cannabinoids, helping to restore balance and reduce pain perception. How Does CBD Work to Relieve Pain? When used for pain, CBD helps induce the body's natural pain-relieving chemicals, called endocannabinoids. By helping to restore balance and reduce the perception of pain, CBD provides relief for both chronic and acute pain sufferers alike. While there is still much to learn about how CBD works to reduce pain, much of what we do know is encouraging. CBD interacts with the receptors in your brain to help block pain signals. In addition to helping balance out neurotransmitters responsible for managing your perception of pain, CBD also stimulates your body's endocannabinoids, which are involved in the regulation of pain. Because of this, CBD can help reduce your perception of pain and help manage the discomfort associated with chronic pain conditions like arthritis, multiple sclerosis, or fibromyalgia. CBD can also provide relief for acute episodes of pain and can reduce post-workout discomfort. What Does the Research Show? CBD has shown promising results as a treatment for acute and chronic pain. Here are some of the key findings: Cannabidiol (CBD) is a well-tolerated and non-addictive natural chemical that shows pain-relieving properties in animal models. CBD shows promising effects for the treatment of chronic pain while eliminating the psychoactive effects commonly experienced with THC. Topical CBD shows promising effects when used for arthritis-related pain. CBD may help suppress inflammatory pain. These are just a few of the published studies that highlight CBD's benefits for reducing pain. Since the science continues to grow, we encourage you to explore the research for yourself using free tools like PubMed. What Type Of Pain Will CBD Help? CBD can help manage pain associated with acute and chronic conditions. Acute Pain: Temporary pain that's often the result of an injury or surgery. It usually goes away once the cause is treated. However, some cases of acute pain can be more severe and long-lasting. Chronic Pain: Typically defined as pain that lasts longer than three months and significantly affects a person's everyday life. Chronic pain is often caused by an ongoing disease or condition such as arthritis, cancer, and fibromyalgia. CBD may help manage: Arthritis Fibromyalgia Back pain Headaches Irritable Bowel Syndrome (IBS) Nerve Pain Multiple Sclerosis (MS) Injury Post-workout recovery What Is The Best CBD For Pain? CBD is available in several different forms, including oils, topicals, edibles, capsules, and vape oil. Each method offers unique advantages for you to consider when choosing a CBD product: Tinctures: A tincture is a liquid form of CBD, which can be taken directly from the mouth or added to your food and drink. Capsules: Capsules are one of the most popular ways to take CBD. They often contain CBD oil suspended in vegetable oil, so they're easy to swallow and digest. Edibles: CBD can be infused into edible products, like gummies. They're convenient and fun, but often cost more than other types of CBD products. Topicals: These are more of a local application of CBD, and provide targeted relief to trouble areas such as sore joints or muscles. Compared to other methods, topicals tend to have a longer shelf life, which is ideal if you want a product that keeps going long after its first use Vape: CBD oil is mixed with a carrier liquid and inhaled into the lungs using a vape pen. While popular, vaping has been linked to lung illnesses. How Long Does CBD Last for Pain Depending on the method of administration, CBD generally lasts between two to six hours. However, the length of time the effects of CBD last depends on several factors including: Your body weight and metabolism The type of CBD product you use How much CBD you use How often you use CBD Topical products tend to last longer — sometimes lasting up to six hours — while oil and edibles often last only 2 to 4 hours. How to Use CBD for Pain Relief CBD works best when delivered to your body in a natural way. You should always follow the dosing instructions on your CBD product package. Topical products tend to work the best for pain because of their ability to easily penetrate the skin. Unlike other forms of CBD, you're able to target the exact area of discomfort. Canodyne CBD Pain Gel contains other pain-relieving ingredients like menthol and camphor, further maximizing results. No matter what form of CBD you're using, you should always start with a low dose. CBD takes time to begin working. It's important to start with a low dose and increase gradually until you experience the desired results. Canodyne CBD Pain Gel is easy to apply: Make sure your skin is clean and dry. Dispense a small amount of CBD Pain Gel onto fingertips Rub the product over the affected area until fully absorbed Start with two applications daily and increase gradually, if needed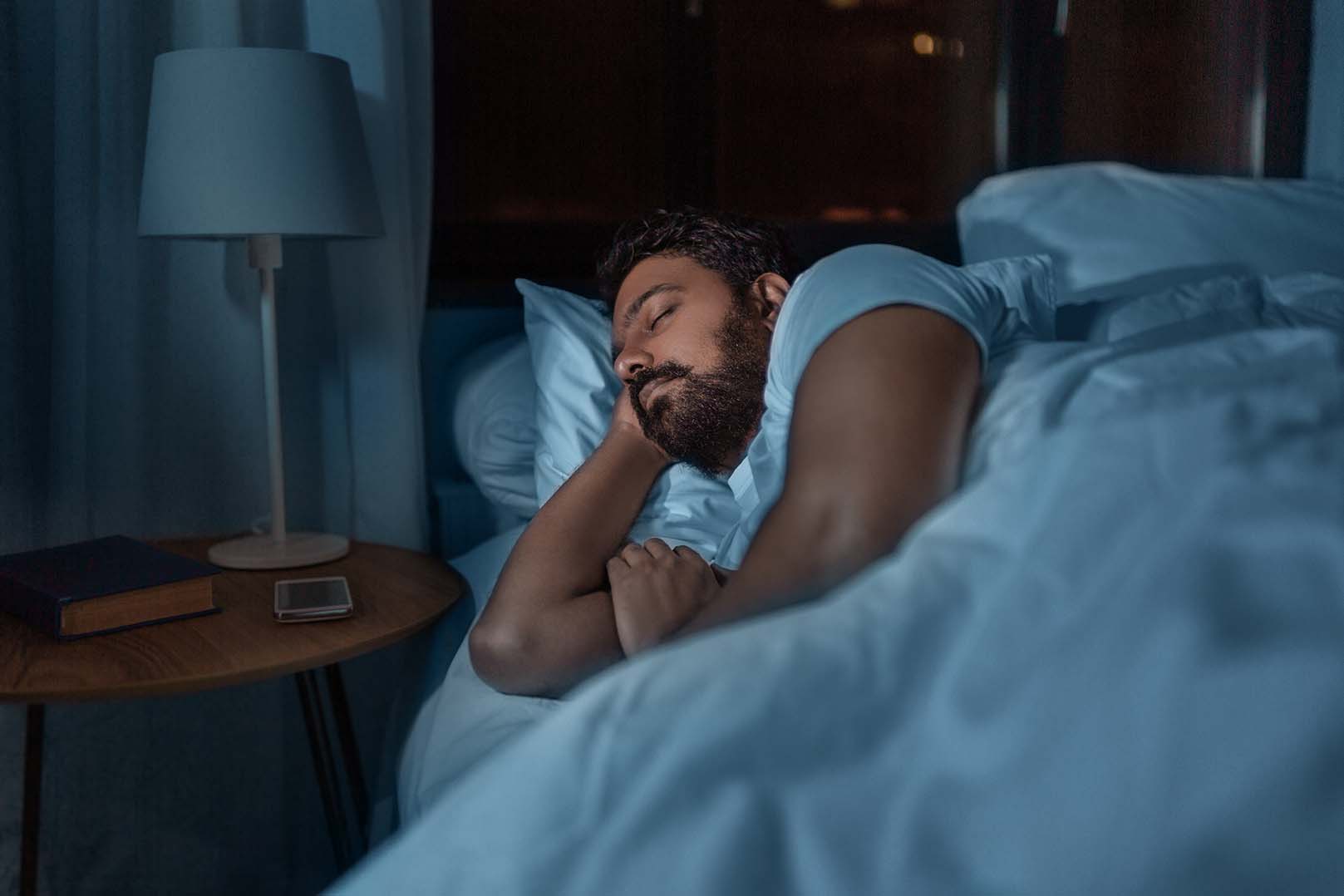 CBD has become popular among those looking for ways to manage sleep issues. Although CBD has little to no psychoactive effects, it's thought to provide relief from stress and anxiety, which is a major culprit of sleep-related issues. Some studies suggest that higher levels of CBD can have a sedative effect, providing feelings of relaxation and calm. This further suggests a role for CBD as a sleep aid. There are many different medications and treatments available to those with sleeping issues. Some of these solutions come with undesirable side effects or addictive properties, making them less preferable than others. In addition to this, not all individuals want to rely on medication to sleep through the night, so finding alternative methods can be an attractive option. How Does CBD Promote Sleep? CBD interacts with serotonin receptors in the brain to promote feelings of calmness and relaxation. It may also help reduce pain, which is often a source of chronic sleep issues. CBD also works well with melatonin, a hormone that regulates our sleep cycle. While our bodies produce melatonin naturally, it can also be found as an over-the-counter dietary supplement. For this reason, some CBD products that specifically target sleep contain melatonin. When combined, CBD and melatonin work together to promote a healthy sleep cycle. What Does the Research Show? Several studies have looked at the sleep-promoting effects of CBD. Here are some of the key findings: CBD may help reduce cortisol levels. High cortisol levels are linked to insomnia and poor sleep quality. CBD may help reduce anxiety, which can help promote quality sleep in those who suffer from anxiety-related sleep disorders. CBD may help reduce REM behavior disorder in those with Parkinson's disease, which can stop individuals from acting out their dreams and disrupting sleep. CBD may improve sleep quality in those who have excessive daytime sleepiness disorder. How Much CBD Should I Take For Sleep? The ideal dosage of CBD depends on several factors, including what type of product you're taking, your weight, and your metabolism. In general, you should always follow the dosage instructions provided on the product label. Reputable CBD products should always label their products so you can easily tell how many milligrams of CBD is in each serving. If your chosen product doesn't have this information on the label, consider this a red flag. Start by taking a lower dose of 10 to 20 mg per day. It's important to start slow and experiment with the effects. If you're desired results aren't achieved after taking this lower dose for at least one week, begin to increase the dose gradually. How to Use CBD Oil for Sleep The form of CBD you take comes down to personal preference, but some forms promote sleep better than others. If you struggle with getting a good night's rest, consider using a CBD product that contains melatonin. As mentioned earlier, CBD and melatonin work well together to promote a restful night's sleep. Here's some general guideline on how to use a CBD tincture for sleep: Start with the lowest possible dose recommended by the manufacturer Take the oil 30 minutes before you'd like to fall asleep Place the oil under your tongue for at least 60 seconds before swallowing Relax! Let the tincture do its job If pain is keeping you up at night, a topical CBD product is worth a try! Candoyne CBD Pain Gel contains powerful ingredients that help relieve sore muscles and joints instantly. Its proven formula goes to work quickly, so you can get the rest you deserve. Canodyne CBD Pain Gel is easy to apply: Make sure your skin is clean and dry. Dispense a small amount of CBD Pain Gel onto fingertips Rub the product over the affected area until fully absorbed Start with two applications daily and increase gradually, if needed How Do I Know Whether I Can Trust My CBD Product? Finding a reputable CBD product in today's market is no easy task. Because the industry lacks proper regulations, some companies use misleading marketing tactics and sell products that contain chemicals or ingredients not listed on the label. Before you buy a CBD product, always do your research. Look at the company's website to see whether they test their products using third-party labs. Lab testing isn't mandatory, but the best CBD products are always tested to ensure high quality. Reputable CBD companies like Canodyne always: Use high-quality ingredients Opt for third-party lab testing Manufacture in small batches to ensure the highest standards List product information clearly on the label Should I Take CBD To Help Me Sleep? The best way to determine if CBD will help you sleep is to try it for yourself. See how you feel after taking a product and whether its ingredients work for you. If you don't know where to start, Canodyne has a full line of CBD products that may help with your sleep management. Whether pain, anxiety, or another factor is disrupting your sleep— there's a CBD product for you. CBD products are meant to supplement a healthy lifestyle, not replace it. We always recommend that you talk to your doctor before adding any dietary supplements into your routine.